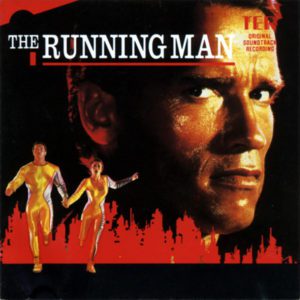 Book Vs. Movie Podcast (Bonus Ep)
Stephen King's "The Running Man"
In this bonus ep of "Book Vs. Movie" Margo D. welcomes guest host Roy of the Moving the Needle Podcast talk about the 1987 classic film "The Running man" based on a Stephen King/Richard Bachman short story.
Follow Roy on Twitter @mtnpod @roymac75
All kinds of trivia and behind the scenes gossip here. Let us know what you think of it!
Book Vs. Movie podcast https://www.facebook.com/bookversusmovie/
Twitter @bookversusmovie www.bookversusmovie.com
Email us at bookversusmoviepodcast@gmail.com
Pinterest: https://www.pinterest.com/brooklynfitchik/book-vs-movie-podcast/
Donate to our show at Patreon.com/bookversusmovie
Every $25 donation—we will cover your book/movie of your choosing!
Margo D. @BrooklynFitChik www.brooklynfitchick.com brooklynfitchick@gmail.com
Margo P. @ShesNachoMama www.shesnachomamasblog.com
Original article: Book Vs Movie Stephen King Bonus Ep "The Running Man".